Ever Wondered What A Laptop Lifestyle Would Look Like?
I'm talking about living a life of flexibility and freedom, being able to write your own pay cheque and run your business from anywhere in the world.
Well over the past 3 weeks, our laptop lifestyle has taken us to South Africa and we have been busy doing incredible things for the first time 🙂
Such as..
Shark cage diving with Great White Sharks
A surprise helicopter ride around Cape Town
Zip lining through the mountains of Ceres
Visited Table Mountain (1 of the 7 wonders of nature)
​I shot a video of our adventures so far (see video below)
The best part about the trip was being able to spend time with Sandrine's friends and family.
Especially her granddad who is getting much older but but has still got a great sense of humour and is always cracking jokes 🙂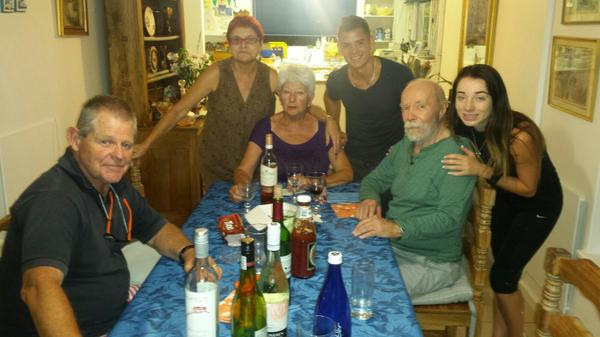 Even with all the fun we've have been having, we've still been able to spare some extra time to check our online business that earned us $54,329.95 in January.
Although the money is great, it doesn't compare to the feeling of waking up everyday, looking forward to the day ahead and helping others change their lives for the better.
It was just over 2 years ago when I came across the Six Figure Mentors and took the plunge of investing in my education and starting my own online business.
Taking the initial risk of leaving my job as a truck driver in search of a better life was one of the best decisions I've ever made.
Most people doubted us achieving our dreams, but I believe that anyone with a HARD WORK ETHIC and a big enough WHY, can create their own successful lifestyle business.
So stay strong, keep motivated and persevere until you make all your dreams become a reality 🙂
Keep your dreams alive,
Chris

Former Fly-In Fly Out Worker Turned To The Internet For A Better Lifestyle
Latest posts by Christopher Hall (see all)