As you may or may not know, the team and I have just arrived back to Perth from an amazing weekend retreat masterminding with the Digital Experts Academy Black community in Bali Indonesia.
Let's just say..the retreat was

incredible

!
It was all about getting to know one another, building a team and masterminding with incredible people from all areas of the globe who were there with a similar purpose and vision, ready to make a difference and impact the world in a big way.
As you can imagine, our experience has been nothing short of extraordinary and it got me thinking how powerful it is to get involved and mastermind in a community that inspires and challenges you.
Masterminding is such a powerful tool and personally for me, being able to mastermind this past week and getting to know some of the most incredible entrepreneurs on a more personal level has really enhanced both my personal and professional life.
It has enabled me to really think bigger and stretch way beyond my boundaries of what I thought I was capable of doing to now believing that anything is possible.
You see.. we all have a

dream

we want to achieve in life.
And sometimes we get sidetracked or discouraged by obstacles in the pursuit of our dreams.
But when this happens, being part of a mastermind helps remind us of our vision, and to encourage us get back on track and keep moving forward.
I can't stress to you enough how important it is to be part of a mastermind and involve yourself in a community who can challenge you to break out of your comfort zone in order to pursue a path of growth, passion, and fulfilment.
And let me just say this..there is an incredible freedom that comes with the level of trust we get from being part of a community.
I wouldn't be half the person I am today if I wasn't surrounded by these incredible people who have not only taught me so much but who have inspired me to break out of my shell, find my own voice and become a leader in my own right.
So I can't be any more grateful to be part of the Six Figure Mentors community where we share, we grow and we connect as a family.
Here's a photo collage of our retreat to give you a feel of what we've been up to.
I hope to one day connect with you too in one of these events..because it's these moments that last for a lifetime 🙂
Merrilee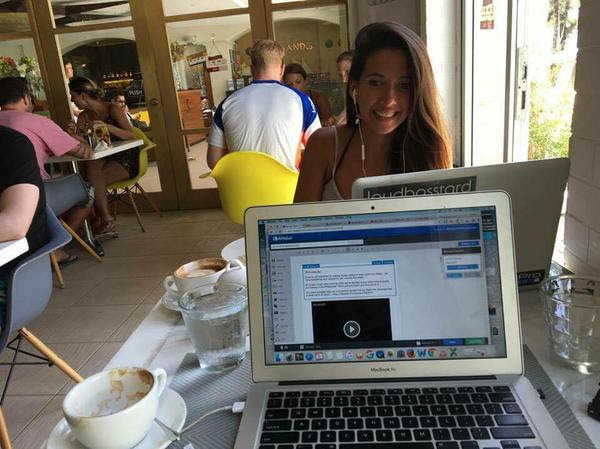 Former Marketing Officer Takes Her Creative Flair Into The World Of Online Marketing
Latest posts by Merrilee Watson (see all)